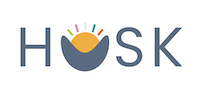 HUSK Nutrition
Meet with a HUSK Registered Dietitian at no cost to you! Your family and dependents can as well! Meet with a Registered Dietitian for a customized one-on-one nutrition consultation covered by insurance, and receive support in:
Weight Loss
Fueling Recipes
Mindful Eating
Managing Stress
Disease Prevention
Disease Management and more!
It's affordable with 3-10 sessions covered by your health insurance including Aetna, Blue Cross, Cigna, United Healthcare, and more!
Download the HUSK Nutrition app for features like goal and food tracking, direct messaging to your Registered Dietitian, and appointment booking. 
Questions? Contact: info@huskwellness.com
Local Nutritional Counseling
An individualized nutrition plan will be developed to help achieve desired health goals, including supporting behavior change and chronic disease prevention, based on an initial nutrition assessment. Whether you're a trained athlete, looking to lose weight, or begin a healthy lifestyle change; nutrition plays a major role in your success! Meet one-on-one with our nutritionist to begin your personalized plan of action.
Nutritional Consultations
Meet with a Registered Dietitian to learn sound nutritional strategies to successfully meet your goals. Registration is required at the member service desk. For more information, please contact your Y branch.
Nutrition Counseling Package
Initial intake assessment followed by a 60-minute counseling session. Participants will then have a 30-minute follow up session at a later date determined by the nutritionist.
Follow-Up Counseling Sessions
Receive a 30-minute follow up session that provides nutritional coaching and program maintenance.