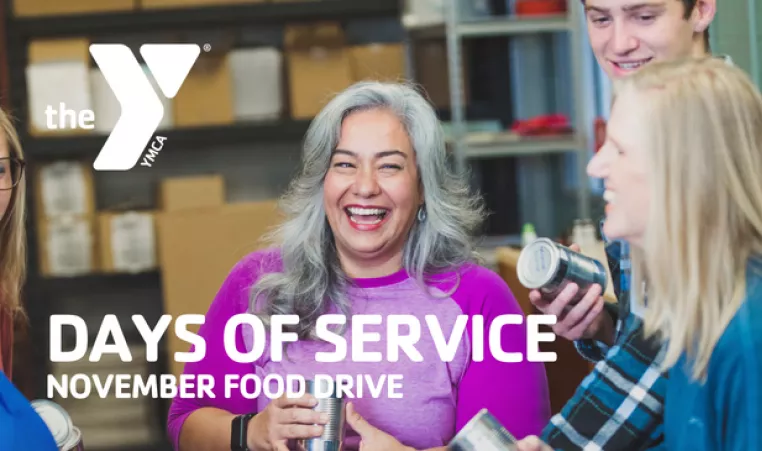 Together we can make a difference!
Bring your non-perishable food donations to your local YMCACNY branch to support the residents that call the Y home!
From November 14-30, you can bring non-perishable food items to any of our Y locations to support our Men and Senior residents at the Downtown Y. Help us beat our goal of 2500 lbs of food collected association-wide!
Here are some sample items that you can bring - but please, no family size or bulk items unless they can be split up into individual sizes easily!
Non- Perishable food
Microwave Mac n Cheese
Canned Tuna or Chicken
Soup
Canned Ravioli
Ramen Noodle
Peanut Butter/Jelly
Canned stew
Cereal
Granola bars
Instant oatmeal
Powdered drink packets (i.e Crystal light)
Canned Chili
Graham Crackers
Saltine Crackers
Flavored instant potatoes
Juice
Instant Coffee
Instant/microwaveable rice
The following personal hygiene/home items are also appreciated by our residents!
Deodorant
Body wash
2 in 1 Shampoo/conditioner
Disposable multi-blade razors
Lotion
Toothpaste/Toothbrush
Laundry Soap
Can Openers/ kitchen utensils
Microwaveable Tupperware
Towels
Socks
Long Johns
Dish soap
Broom/Dustpan
Mop/bucket
Twin size sheet sets
Single setting dishes/Pots-Pans
Household cleaning products (no bleach)