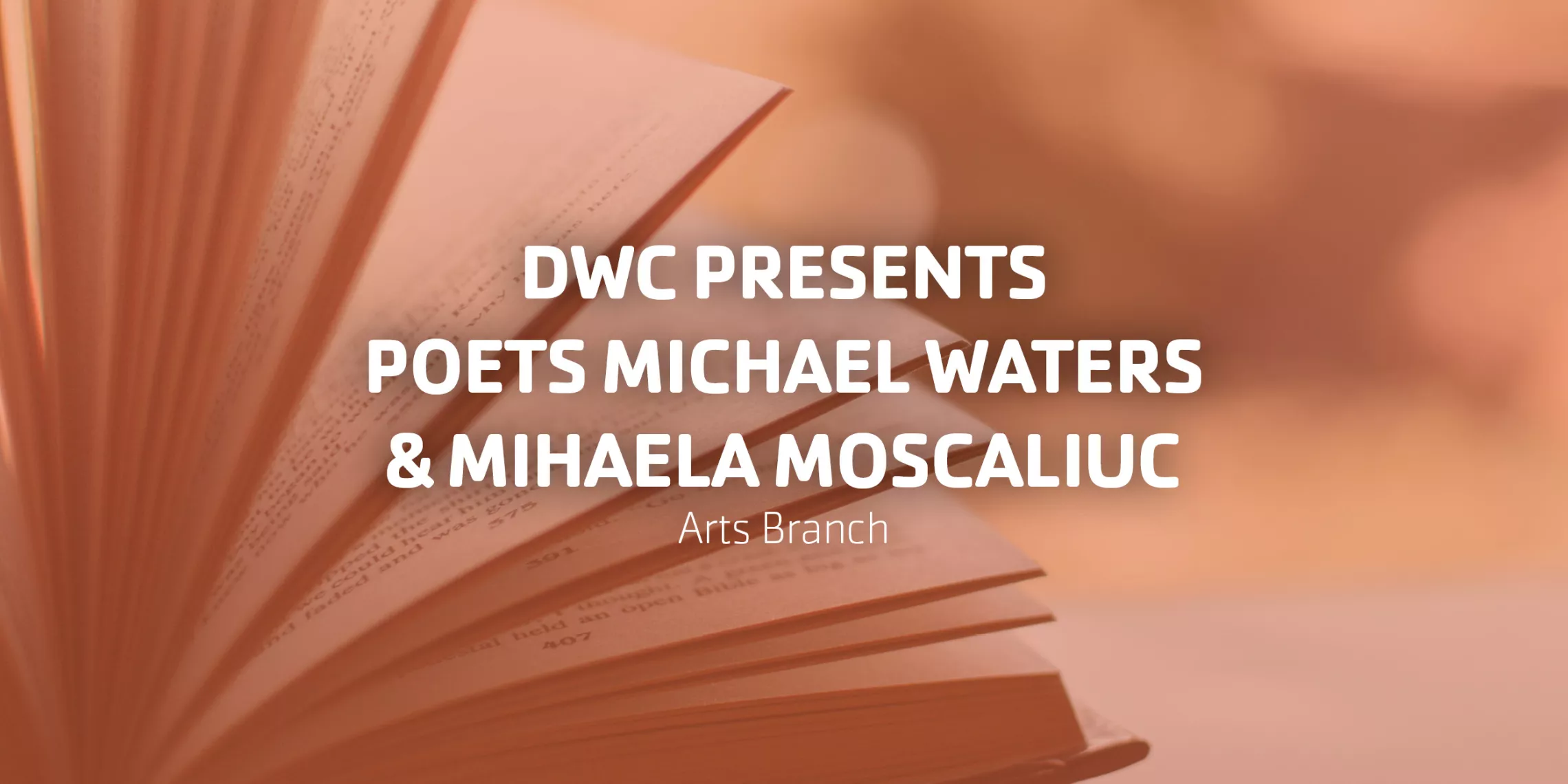 Michael Waters' recent books include Sinnerman (Etruscan Press, 2023), Caw (BOA Editions, 2020), and The Dean of Discipline (University of Pittsburgh Press, 2018). Darling Vulgarity (BOA Editions, 2006) was a finalist for the Los Angeles Times Book Prize. His coedited anthologies include Border Lines: Poems of Migration (Knopf, 2020), Reel Verse: Poems About the Movies (Knopf, 2019) and Contemporary American Poetry (Houghton Mifflin, 2006). His poems have appeared in Poetry, American Poetry Review, Paris Review, Yale Review, and Kenyon Review. A 2017 Guggenheim Fellow, recipient of five Pushcart Prizes and fellowships from the National Endowment for the Arts, Fulbright Foundation, and NJ State Council on the Arts, Waters lives without a cell phone in Ocean, NJ.
Mihaela Moscaliuc is the author of the poetry collections Cemetery Ink (University of Pittsburgh Press, 2021), Immigrant Model (University of Pittsburgh Press, 2015) and Father Dirt (Alice James Books, 2010), translator of Liliana Ursu's Clay and Star (Etruscan Press, 2019) and Carmelia Leonte's The Hiss of the Viper (Carnegie Mellon University Press, 2015), editor of Insane Devotion: On the Writing of Gerald Stern (Trinity University Press, 2016), and co-editor (with Michael Waters) of Border Lines: Poems of Migration (Knopf, 2020). She has received two Glenna Luschei Awards from Prairie Schooner, residency fellowships from The Virginia Center for the Creative Arts and MacDowell, two Individual Artist Fellowships from the New Jersey State Council on the Arts, and a Fulbright fellowship to Romania. She is the Translation Editor for Plume and graduate program director and associate professor of English at Monmouth University (New Jersey).
This event will take place ONLINE and IN-PERSON at the Downtown Writers Center. Register Now.