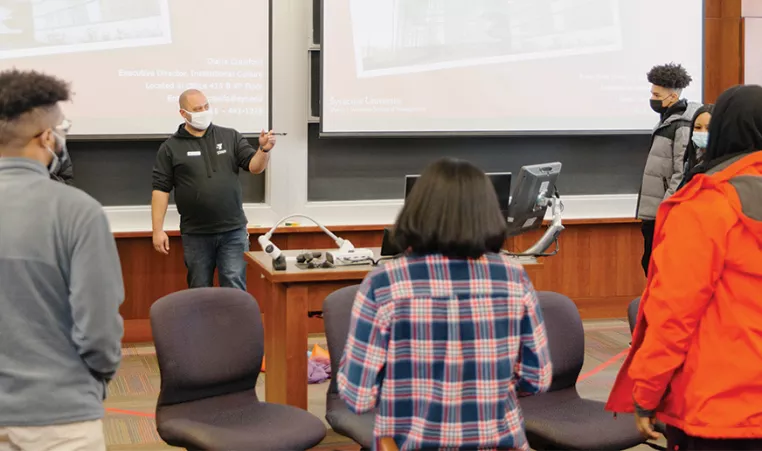 Diane Crawford, executive director for institutional culture at the Whitman School and member of our YMCA of Central New York Board of Directors, talks about Y Achievers/Future Leaders and the importance of her students finding something local and meaningful to connect to in a recent post from Whitman Magazine.
Through a partnership with the YMCA of Central New York, Say Yes To Education, and Whitman, she was able to give her students volunteer opportunities that lift up underserved kids in the community to help enlighten them in furthering their education.
Y Achievers is a college and career exploration program hosted by the Y in collaboration with Whitman School of Management at Syracuse University, The Image Initiative, Inc., and Say Yes to Education. There is no fee to attend this transformative program.
For more information keep an eye on the Y Achievers Page for upcoming registration dates and class schedules as the new school year begins.