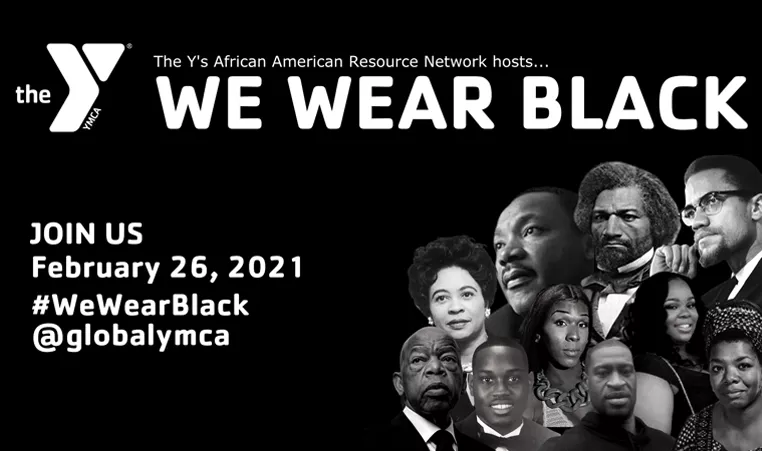 A Message from President & CEO Bertram L. Lawson II
As the 1st African American to serve as President & CEO for the YMCA of Central New York it is an honor to begin my tenure here during Black History Month. During my 21-year career with the YMCA, I've been fortunate to break barriers and open up doors for others. But sometimes I wish breaking color barriers was not part of legacy.   
As we close out this month, it is very important to recognize that African Americans have made tremendous contributions to American culture and its people. I would like to share with you something very exciting; of which I am passionate. I hope this resonates with you, as well.  
The Y's African American Resource Network (AARN) cast a vision in 2018, as a response to the societal awakening to systemic racism, imploring all Ys to become anti-racist, multicultural organizations that intentionally lead and boldly model diverse and inclusive cultures that impact and strengthen the foundations of our communities. The AARN acknowledges the history of racism in the US which permeates every system including our organization. We acknowledge that in order to dismantle these systems of oppression we must work in solidarity against all forms of social inequality and oppression. We invite you to join us for "We Wear Black" and take a stand against injustice and racism in all forms. "We Wear Black" to bring awareness to systemic racism and oppression of Black people in the United States and around the globe. Join us. Take a Stand!   
There is more work to be done and I'm excited to see advancement in making the YMCA a more accepting and inclusive place. This is no easy task and will require some to be uncomfortable in order for true equity to be secured for all. 
Sincerely,
Bertram L. Lawson II
President & CEO
YMCA of Central New York