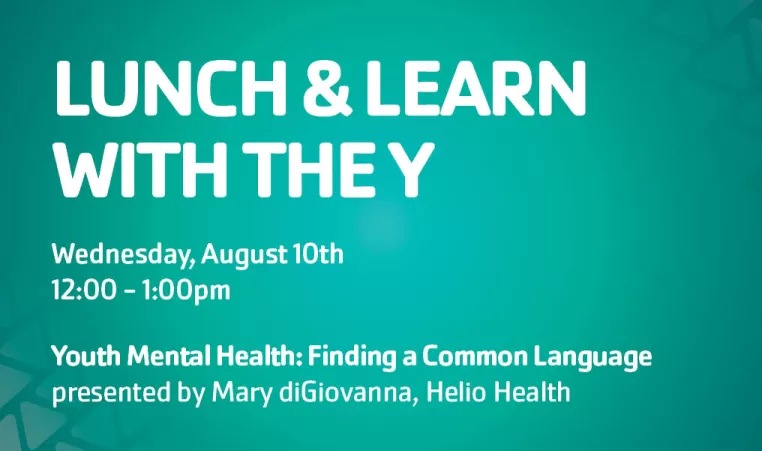 "Youth Mental Health: Finding a Common Language"
Virtual Lunch & Learn with Mary diGiovanna
Wednesday, Aug. 10 from 12-1pm
Please register via zoom.

"Youth Mental Health: Finding a Common Language" Lunch & Learn with Mary diGiovanna

This Lunch and Learn will give an overview of the current statistics of youth mental health needs in our community. We will discuss the most prevalent symptoms and disorders, and explore the ways that social media can educate and connect as well as misinform and divide, with a goal of building a common language for both youth and caregivers for talking about mental health.

Mary diGiovanna is a Licensed Mental Health Counselor and is the Clinic Director for Helio Health's Child & Adolescent Outpatient Clinic. Mary completed her Master's Degree in Counseling Psychology at Loyola University Maryland and has experience working in an inpatient psychiatric setting, as a vocational psychology associate, and as an outpatient therapist in school-based and community clinic settings. Mary has been with Helio Health for five years, working in the outpatient setting in both clinical and administrative roles. Mary is passionate about social justice and meeting the mental health needs of the community through both treatment and advocacy.

Helio Health is a comprehensive, evidence-based and clinically progressive substance use disorders and mental health disorders services provider. Helio Health operates robust services in Syracuse, Rochester, Binghamton, Gloversville, and Utica New York. Helio Health's mission is to promote recovery from the effects of substance use and mental health disorders and other health issues.

Visit www.helio.health for more information.