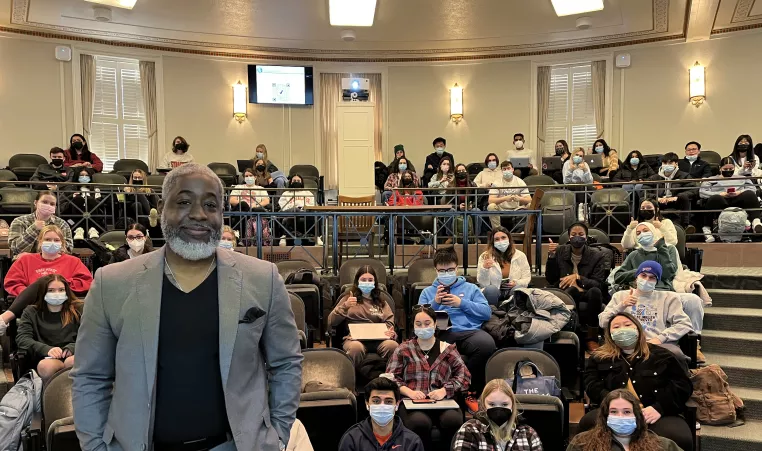 On Monday, February 21st our CEO Bertram L. Lawson II had the opportunity to guest lecture for Professor Coplin's PST 101 class at Syracuse University about the mission of the YMCA and the role it plays in Onondaga County. Speaking about a range of topics including the other services the Y offers, like ACT/SAT Prep and Disaster Relief, he was able to show the students the impact of programs and public policies in action.
The students expressed their gratitude in hearing from Lawson, who took on the role of CEO just last February, with 100% of the students surveyed requesting him to return as a guest lecturer. 
The focus of the lecture was to shed light on the role non-profits play in shaping public policy. Students discussed how something as simple as your zip code could affect your opportunities and how organizations like the YMCA are seeking to change that and increase equity in communities. Lawson spoke to the importance of community engagement and public health, pointing out the programs and steps the YMCA of Central New York took during the height of the pandemic. He went on to showcase the Y's role in engaging underserved communities with programs like Power Scholars Academy and Y Achievers.