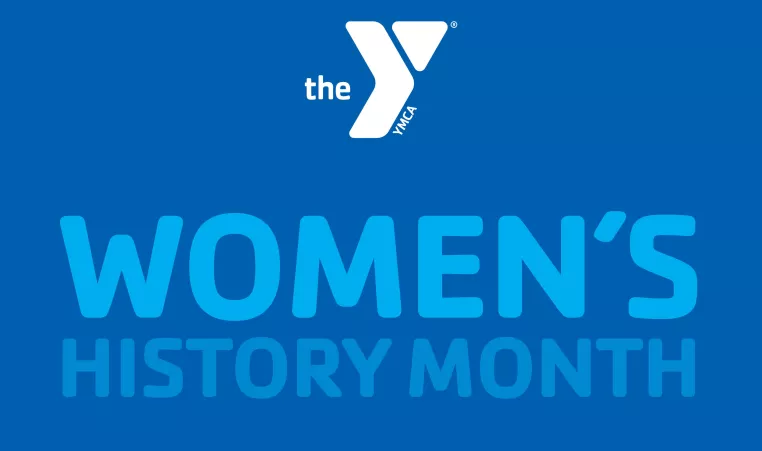 The YMCA of Central New York is proud to celebrate Women's History Month! Our YMCA community is shaped by the incredible women we are fortunate to call members, coworkers, family, friends, mentors, supporters, movers, shakers, and more. We see you, respect you, and celebrate you!  
We invite friends of all genders to celebrate the women in your lives this March. Please join us for the following virtual events designed to celebrate, amplify, and empower the women in our community. All events are FREE and open to staff, members, and the public. Some events do require prior registration via zoom, those links are below.   
Friday, March 18, 2022  
Downtown Writer's Center presents 
Poet and Author Ellen Bass
7:00pm, Virtual Event
Please join the YMCA of Central New York's Downtown Writer's Center for an evening with bestselling writer, poet, and educator Ellen Bass.  
Ellen Bass is the author of ten poetry collections and three nonfiction books. In 1973, Bass co-edited the first major anthology of women's poetry, No More Masks! Bass's works of nonfiction include the bestselling The Courage to Heal: A Guide for Women Survivors of Child Sexual Abuse. The book has sold over a million copies and been translated into twelve languages.
Friday, March 25, 2022
"Moving Up: Women at the Y" panel featuring women leaders from the YMCA of CNY 
10:30am-12:00pm, Virtual Lunch & Learn Panel  
Join the meeting here via Zoom
This panel will feature women from the Senior Leadership Team of the YMCA of Central New York. These professional leaders will discuss the choices they've made to grow in their careers with the YMCA. Join us and get to know these generous, honest, and real women who lead our Y.  The panel is organized and moderated by Erin Grayson, Chief Talent Officer of the YMCA of Central New York.  
Wednesday, March 30, 2022 
"What Women Want: Practical Nutrition Tips" with Dr. Jessica L. Garay
12-1pm, Virtual Lunch and Learn Seminar 
Confused by nutrition advice that seems to change every day? You're not alone! Join us to hear realistic and family-friendly strategies for healthy eating from Registered Dietitian Nutritionist Jessica Garay.  
Jessica L. Garay is an Assistant Professor in the Department of Nutrition and Food Studies at Syracuse University. Her research interests center on women's health, with a focus on nutrition and physical activity behaviors during pregnancy as well as the effect of diet on exercise performance among female athletes. Dr. Garay teaches undergraduate and graduate courses in Research Methods, Dietary Supplements, and Sports Nutrition. She earned a PhD in Science Education from Syracuse University, and has worked as a Registered Dietitian Nutritionist in community, outpatient, and private practice settings. 
ALL YEAR
Check out just some of the amazing women speakers we've been lucky to host at the Virtual Y since 2021! These speaker videos live permanently in the "Speaker Series" category of the On Demand Section of our Virtual Y website, ymcacny.org/virtualy. To watch these videos and more, please log in to the Virtual Y website and peruse! If you need assistance logging in, please contact virtual@ymcacny.org. 
Women's Wellness Speaker Series Videos (2021) 
Other Selected Women Speakers (2021) 
Fitness Videos Featuring YMCA of CNY Staff