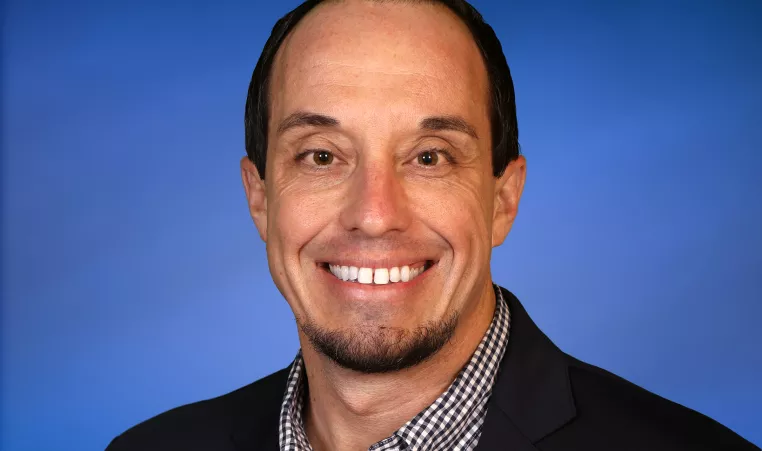 SYRACUSE, NY (OCTOBER 31, 2023) – The YMCA of Central New York announced today that Josh Royce has been named the organization's next President and Chief Executive Officer. Royce has been serving as Interim President & CEO since July of this year, after the departure of Bertram L. Lawson II and previously served as the organization's Chief Operating Officer. The decision was reached after a comprehensive, national search by representative members of the YMCA of Central New York Association Board of Directors, with assistance from the YMCA of the USA. The search committee was chaired by board members Nitch Jones and Bob Markowski. He will officially step into the role on November 6, 2023.
Royce, a native of New Hampshire, has served the Y movement for over 20 years, including associations in New Hampshire and Connecticut. As Chief Operating Officer for the YMCA of Central New York, he provided strategic direction to ensure operational growth through program expansion, member recruitment and retention, new site development, and community collaborations.  
He received a Bachelor's Degree from Keene State College and holds a Master of Business Administration, with a focus on leadership and finance, from Franklin Pierce University. Along with his extensive work with the Y, Royce was selected to join the 2023 Class of Leadership Greater Syracuse, immersing himself in the history, issues, and opportunities facing the Syracuse area.  
Royce lives in Baldwinsville and is a proud husband and the father of two sons.
"After a truly competitive process, we feel confident that we've selected the best candidate to lead the YMCA of Central New York into our future," said Association Board Chair and Chief Volunteer Officer Bishop Colette Matthews-Carter. "Josh has risen to the occasion, and we look forward to all the good things his leadership will bring. Josh's passion for the Y and his ability to make critical decisions along with his business acumen will be beneficial for our organization. I'd like to thank the co-chairs and the entire search committee for their commitment and dedication to this incredibly important decision." 
"It has been my privilege to serve the Y movement for over 20 years. The Y has become my passion and a part of my family," said Royce. "I am incredibly grateful for this opportunity to lead the YMCA of Central New York and such a talented team to further advance the positive impact of our work in this community."