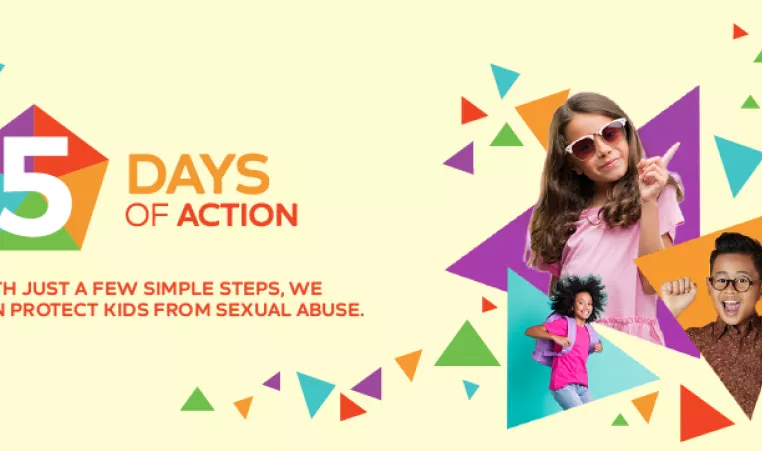 The Five Days of Action is a week designed to raise awareness and inspire adults to take action to protect children from sexual abuse.
April is Child Abuse Prevention Month! As part of our commitment to protecting the children in our community, we're joining youth serving organizations across the country by participating in the Five Days of Action—a week-long campaign to increase awareness of child sexual abuse and empower and equip us all to prevent it. By taking part in this important campaign and through implementing abuse prevention practices year-round, the YMCA of Central New York is committing to the safety of all children in our community.
The Five Days of Action enforces critically important habits— KNOW. SEE. RESPOND. —which enable us to understand how and when abuse happens, recognize the signs of abuse, and quickly and appropriately respond to it. When we embrace these habits, we foster a culture of child abuse prevention—a culture of happy and healthy children!
The Five Days of Action is providing relevant, helpful resources for adults to navigate this time and continue to protect kids from sexual abuse:
Keep it Simple with Tips
Be the Safe Adult
Keep Kids Safe & Busy
Create a Family Code of Conduct
Be the Hero
Keep Kids Safe Online
Five Days of Action is an initiative of the YMCA Champions for Child Protection, with support from: